Welcome to The Adidas Portion Of This Website!
Adidas started out making cleats from the basics like kangaroo leather a very light material that offered the user amazing touch and feel for the ball, but just recently Adidas have stepped their game up bringing something new to the field like X15,Ace15....but we will be looking at the X15: SoccerReviewsForYou.
Look at The new and Improved X15 that they have in Synthetic and in Kangaroo Leather :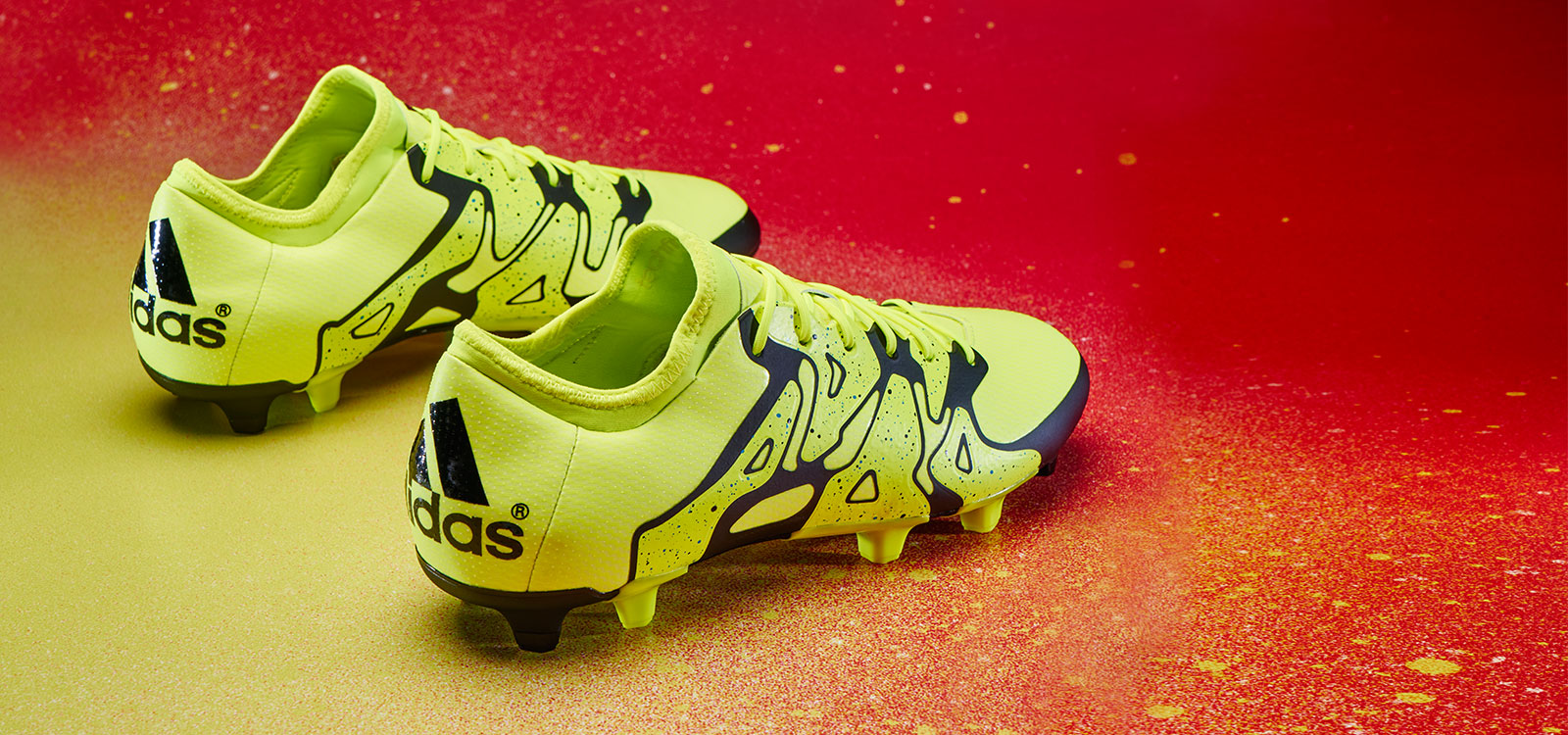 Here's Some Specs on The X15:
Nice touch using adidas's NSG or Non-Stop Grip,Providing Grip and control In the Worst Conditions. The shoe also features the new X-skin and X-cage,The X-CAGE is thin and allows you to have more stability when making sharp cuts during a match. The X-CAGE is much thinner than what online photos give off. It does not get in the way whatsoever.
The Adidas X is a bit pricey 220$ but thats what youd be paying for a high end cleat from adidas in the past, but its worth every single dime if you want to create chaos on the field.
Adidas had just recently announced the new adidas X in the Black/White/Mint colorway, it is very appealing to the eye and i will leave a link so you can check them out.
The New Adidas X ---> Adidas.com!